The PowerBlock, a popular soft power button for the Raspberry Pi, got updated!
It can now handle more energy hungry accessories due to its re-designed power circuitry with dedicated power switch IC and nearly no voltage drop.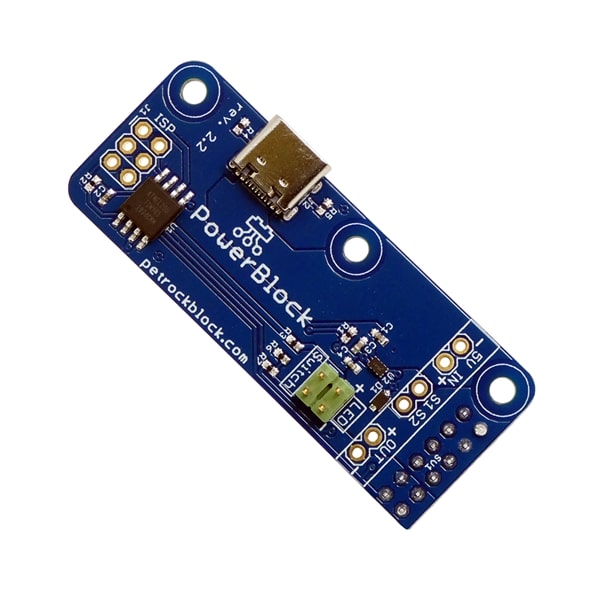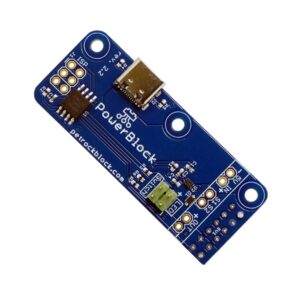 Power Switch IC for up to 7A
This revision of the Powerblock comes with a completely redesigned and enhanced power switch circuitry. At its heart is a dedicated power switch IC that allows currents of up to 7 A,while, at the same time, having a minimal voltage drop of only very few mV's.
This gives you a great freedom in attaching a huge variety of peripherals for your projects.
This new revision of the PowerBlock comes with a USB-C connector just as the Raspberry Pi 4 does. Simply attach your USB-C power supply and you are ready to go. No need for any new accessory.
If you want to supply power in another than than the USB connector, there are additional pin outs for an external 5V input power supply.