The ControlBlock got updated! Similar to the PowerBlock it now comes with USB-C and a high-current power switch circuitry for your most energy demanding projects. Of course, it still provides its universal interface for connecting arcade and original game controllers.
The power circuitry of the new revision of the ControlBlock now has a dedicated power switch IC and can handle up to 7A. This gives you plenty of freedom for any accessories that you would like to attach to your Raspberry Pi.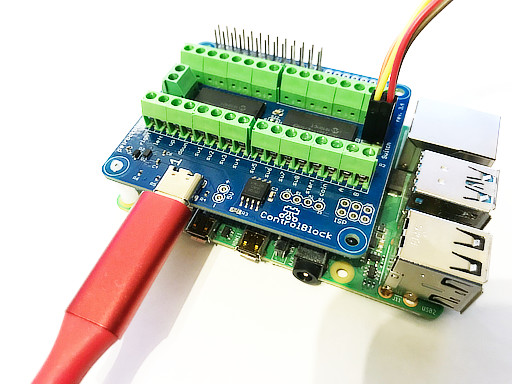 In addition to the power switch circuitry, the ControlBlock now comes with a USB-C connector to adapt to the recent switch to this USB-connector model of the Raspberry Pi.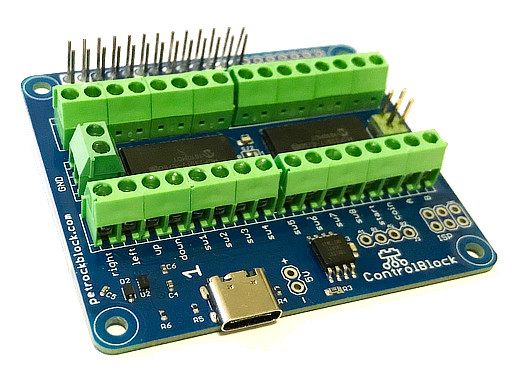 The ControlBlock provides two 16-bit SPI GPIO expanders with SPI interface. The MCP23S17 is used here. A third new feature is the break-out of the interrupt output pins, so that you can now access all pins of the expanders in your projects!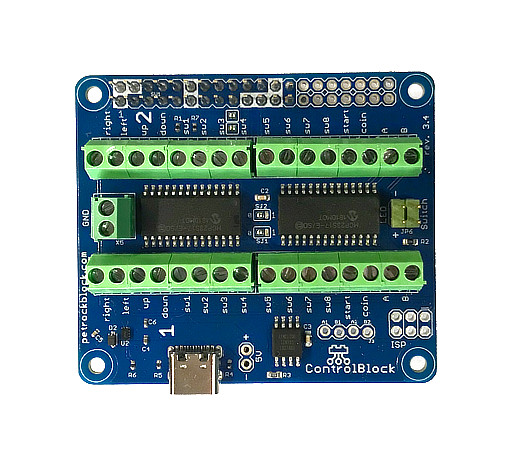 You can get the ControlBlock in our shop:
We hope you enjoy this update as much as we do!