The PowerBlock is a small support shield for the Raspberry Pi that provides a power switch functionality. Recently, we have updated the design of the PowerBlock such that it now offers an even greater flexibility regarding the connections with the Raspberry Pi.
Here is an image of the new PowerBlock Revision 1.1: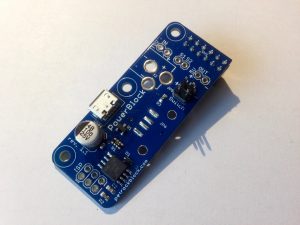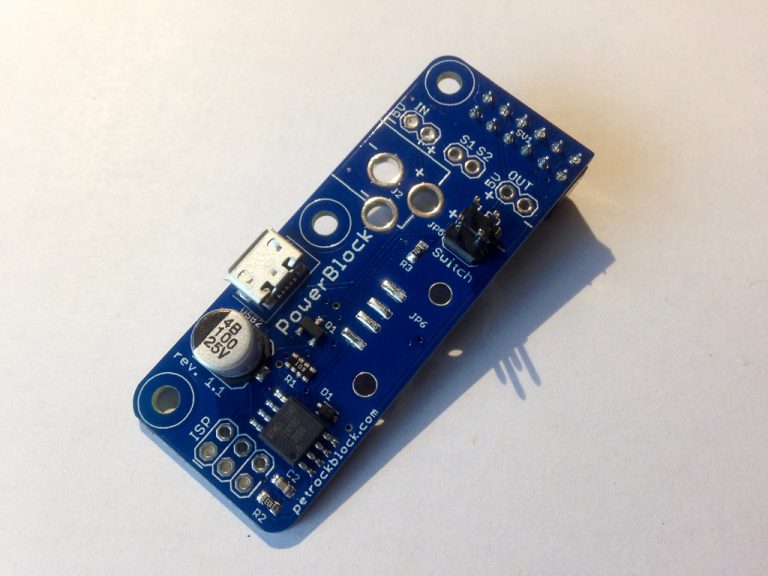 Besides some fine tunings in the board layout, these are the major differences to the previous revision of the PowerBlock:
Additional signal breakouts – input voltage, output voltage, and control signals
All the signal above can now be attached to the Raspberry Pi without using the 2×6 pin connector. As you can see on the image below, there are individual pin outs for the 5V input voltage, the 5V output voltage, as well as for the control signals S1, and S2.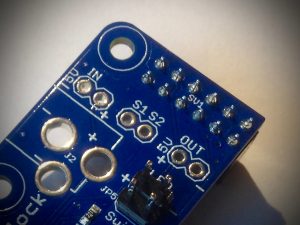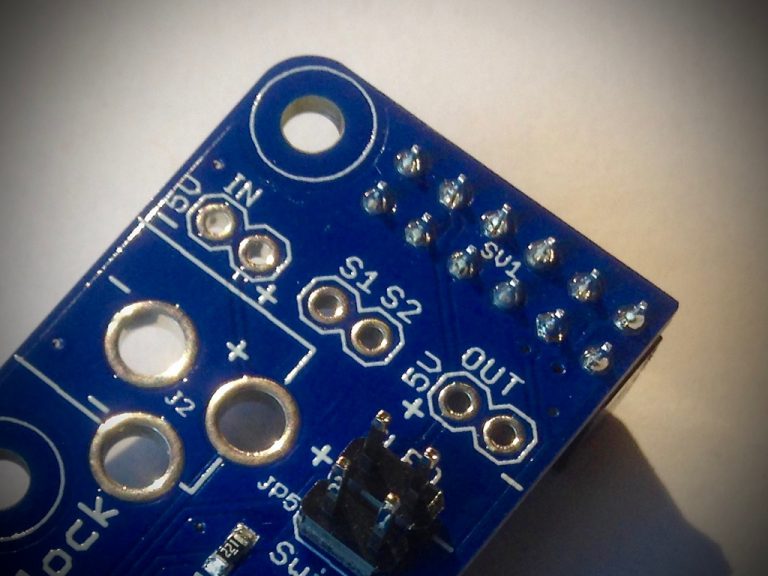 The pin out is as following:

5V IN, +,-: supply voltage
S1: pin 12
S2: pin 11
5V OUT +: pin 2 or pin 4
5V OUT -: pin 6 or pin 9

Additional mounting hole for attaching a Raspberry Pi Zero
This addition makes it possible to not only mount the PowerBlock to the Raspberry Pi model A and B, but also to the Raspberry Pi Zero. Here are some exemplary images for the various models:
| RPi Model A | RPi Model B | RPi Zero |
| --- | --- | --- |
|   |   |   |
Together with a toggle switch the PowerBlock provides a reliable and safe power switch functionality for the Raspberry Pi. An optional LED can also be attached to the PowerBlock that serves as a power status indicator.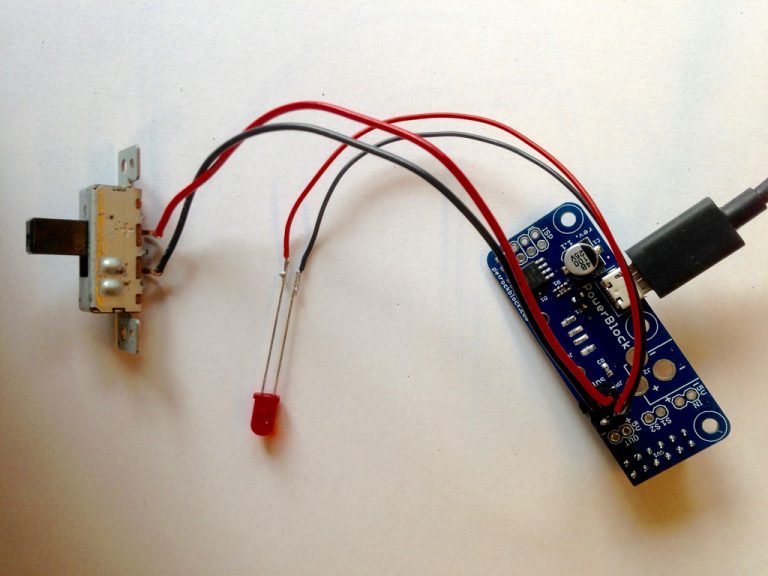 You can find more details and a comprehensive installation and configuration description on the description site of the PowerBlock.