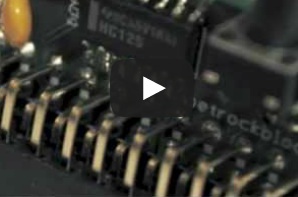 There is a remarkable (at least for me) amount of videos with or about the RetroPie Project. This post lists a small selection of videos or video channels that I am aware of.
Lifehacker: How to Turn Your Raspberry Pi Into a Retro Game Console, the Easy Way
Raspberry Pi Ally
RetroPie with Wireless Xbox Controllers
Raspberry Pi to Retro Gaming Console for Under $70
Conclusion
I hope that you got some ideas or some inspiration for your own project.
Do you know of any other video that is about or includes the RetroPie Project and should be listed here? I would be glad if you would post it here!